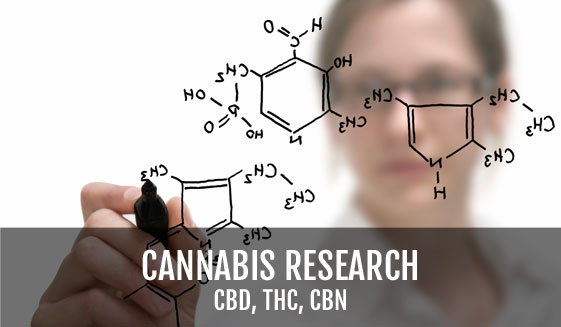 GH Medical Presents A Comprehensive Understanding of the Endocannabinoid System
[headline]The purpose of GH Medical is to collect and provide science-based information about cannabinoids, their biochemical interactions in your body and how cannabinoids could be used to help combat disease.[/headline]
Complex life such as ours requires tight control of factors like energy supply, cell division, brain activity and immunity to maintain our bodies' structural and functional integrity. Failure to do results in metabolic disorders such as obesity, anorexia or diabetes, cancer or degenerative disease such as Alzheimer's, excitability disorders such as epilepsy or migraine or autoimmune disease such as multiple sclerosis.
To achieve such balance, or homeostasis, nature evolved a biochemical feedback system called the endocannabinoid system. Put bluntly, the endocannabinoid system is what separates us from amoebae.
Through eons of co-evolution (cultivation), Cannabis varieties have developed a complement of cannabinoids that are equally, if not more, potent in regulating our most crucial biochemical systems. This offers possibilities to use plant cannabinoids to boost our endocannabinoid system to prevent or combat disease.
Cannabis, and its active ingredients, cannabinoids, have been reported to have therapeutic effects in diseases such as cancer, epilepsy, autism, schizophrenia, depression, Alzheimer's, Parkinson's and Crohn's disease, neuropathic pain, multiple sclerosis, migraine and many other disorders.
We aim to collect the available anecdotal evidence and where possible substantiate this with rigorous, science-based evidence. Hereto we will isolate each individual cannabinoid, test their biochemical and physiological function and most importantly their therapeutic potential, either alone or in combination with other cannabinoids. We will first test which cannabinoid (cocktail) most effectively reduces tumour growth. After that, we aim to tackle other diseases and disorders.
We have published a 'white paper', in which we gladly share with Cannabis Health's audience.   We detail how the endocannabinoid system, which guards life's most critical functions, operates and responds to cannabinoids.   Indeed, many diseases are due to a dysfunctional or overpowered endocannabinoid system.   We argue that plant cannabinoids can boost the endocannabinoid system and improve one's vitality and overall health.
In our 'White Paper' we will help you understand:
What are cannabinoids
How do cannabinoids work
Cannabinoids promise to alleviate impairments in health
Types of cannabinoid receptors and therapeutic potential
The 'Cannabinoid-Receptor Activation Matrix'
Cannabinoid routes of activation illustrated
Clinical trials and perspectives
Development of the 'Therapeutic Cannavigatortm"
Our work at GH Medical is comprehensive and thorough.  We have accumulated the world's largest genetic library of cannabis strains, including several unique landraces not previously described.   This gives us access to the world's largest variety of unique cannabinoids.  Our aim is to test each one of these cannabinoids, alone and in combination, for their physiological properties and to explore their full therapeutic potential.
We invite your participation in our endeavours.  Please provide us feedback with your suggestions and/or questions and help us fight some of the world's most debilitating diseases.
Please click on this LINK to access this comprehensive research and to become better acquainted with our mission, our team and our passion to discover the therapeutic benefits of cannabinoids.