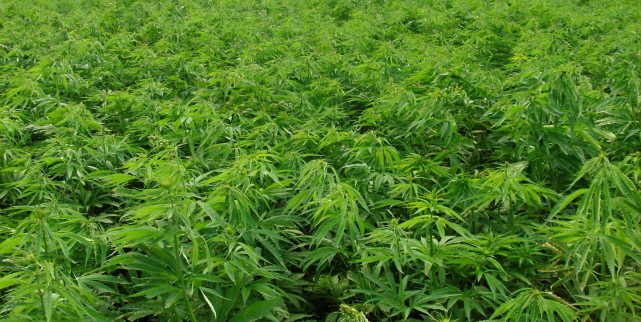 Hemp-based CBD's Synergistic Effect on Human Health: "The Hemptourage Effect"
You may have already heard about the Entourage Effect present in high-THC cannabis sativa. But did you know that a similar dynamic exists with regards to hemp? Some cannabis consumers and advocates in the industry have been misinformed about the actual composition of some CBD-rich hemp products. This article will clear up a common misconception regarding high-quality, low-THC/high-CBD cannabis extract, also known as agricultural hemp.
[quote]…the interplay of all these bioactive compounds are capable of producing physiologic effects that we are referring to here as the "hemptourage" effect…[/quote]It may come as a surprise to some cannabis users that the total plant complex of the products my company, CV Sciences produces, called PlusCBDoil are made and extracted from sustainable European agricultural Cannabis sativa (hemp), and completely grown outdoors prior to harvest. This strain of hemp grows to over 15 feet tall, and when mature contains over 500 distinct compounds, including:
essential, mon, ploy, and saturated fatty acids;

six different cannabinoids;

five terpenes;

plant sterols;

natural vitamin E;

chlorophyll. 
Many of these bioactive compounds are known to have beneficial, therapeutic, and medicinal effects. Hence, the interplay of all these bioactive compounds are capable of producing physiologic effects that we are referring to here as the "hemptourage" effect.
Essential fatty acids have been a darling of the natural products industry for over three decades, taking the spotlight for the essential role that omega-3, omega-6, and omega-9 fats play for optimal brain, heart, vascular, muscular, joint, ocular (visual), hormonal, and skin health. These fatty acids are found readily in total plant complex-containing PlusCBDoil dietary supplement products completely derived from hemp.
Moreover, a cornucopia of cannabinoids exist in these hemp derived extracts, including THC, THCV, CBG, CBC, cannabinol, and, of course, CBD (in highest concentration). This is another fact that often gets lost in translation when some groups warn consumers about the "pure, isolated CBD" products that are also in the marketplace. Another key point about cannabinoids: not all hemp CBD products are created equally, so not all CBD products are capable of producing this hemptourage effect.
Cannabis terpenes have been a hot topic amongst scientists, enthusiasts, experts, and consumers in this space, and for good reason. Terpenes present in high caliber agricultural hemp such as amyrin, squalene, phytol, and humelene have been shown to interact with cannabinoid receptors and physiologic systems including immune, nervous, and gastrointestinal systems.
Plant sterols such as sitosterol, campesterol, and stigmasterol have been shown to help regulate blood lipids, such as cholesterol levels. As a matter of fact, the FDA allows for qualified health claims that credit sterol consumption with helping to keep blood cholesterol levels (an established cardiovascular disease risk factor) within the healthy range.
Naturally occurring vitamin E tocopherols are important, as most synthetic vitamin E supplements utilize only one (1) isomer out of the eight (8) different vitamin E isomers found in the body. PlusCBD Oil's total plant complex contains this critical fat-soluble antioxidant known to help protect cell membranes and other structures like DNA from excess oxidative stress.
Finally, chlorophyll is another important bioactive compound found in Hemp CBD total plant complex products that are thought to protect cell structures and can bind other potentially harmful compounds due to their sophisticated heme ring chemical properties.
The Hemptourage effect is to hemp (high-CBD agricultural Cannabis sativa) what 'entourage' is to high-THC Cannabis sativa.
  We are just beginning to understand how these hemp derived botanical compounds may exert a synergistic or 'hemptourage' effect on human health.
REFERENCES:
ElSohly M, Gul W. Constituents of cannabis sativa. In: Pertwee R, ed. Handbook of Cannabis. Oxford, United Kingdom: Oxford University Press, 2014:3-22. 

Friedman D, Devinsky O. Cannabinoids in the Treatment of Epilepsy. N Engl J

Med. 2015 Sep 10;373(11):1048-58.

Russo EB. Taming THC: potential cannabis synergy and phytocannabinoid-terpenoid entourage effects. Br J Pharmacol. 2011 Aug;163(7):1344-64.

Martens S, Mithöfer A. Flavones and flavone synthases. Phytochemistry. 2005

Oct;66(20):2399-407. Epub 2005 Aug 30.

This article is sponsored by PlusCBD Oil, a product line from CV Sciences (formerly CannaVest). CV Sciences is one of the leading suppliers and manufacturers of agricultural hemp-derived CBD bulk and finished products.