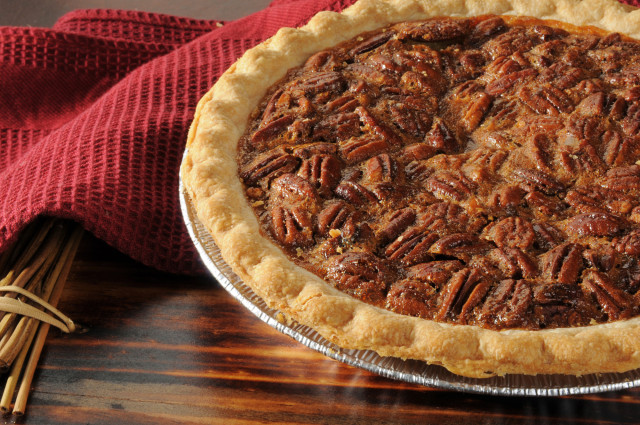 How to Make Infused Budder Pecan Pie
Ingredients
1/2 cup cannabutter
3 large eggs
1 cup white sugar
3/4 cup light corn syrup
1/4 cup honey
1 tsp vanilla
1/4 tsp salt
1 cup chopped pecans
1 softly pre-baked pie crust
whipped or ice cream
Directions
Pre-heat oven to 300°F
On low heat, in a saucepan, watch the

cannabutter

, but don't stir until it starts to go a shade darker and sizzles. Give one good stir and set aside.
In a blender or food processor, blend the eggs, sugar, syrup, honey, vanilla and salt until smooth. Add the
browned butter. Then stir in the chopped pecans.
Pour the mixture into the pie crust, and bake for 30 – 40 mins, or until the filling has firmed. Remove and cool
uncovered on a rack.
Serve at room temperature with whipped or ice cream.
Please ingest responsibly. Overdosing on edibles can be very uncomfortable!