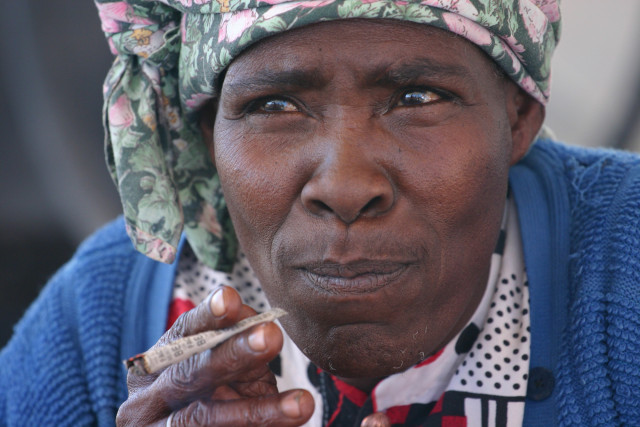 Africa: Why Nations on the Continent Should Legalize
By Samantha Spooner, Mail & Guardian Africa – August 3rd 2015.

It could generate $79.8 billion a year and Africa is already the biggest cannabis producer in the world.
The buzzword in relation to Africa is that the continent is rising and one of the key pillars championed to keep it rising is agriculture.
Take the 2003 Maputo Declaration target for example, African governments pledged to allocate 10% of their national budgets to the sector, but the continent could be missing out on a potential cash crop that could transform the lives of smallholder farmers and economies dramatically: marijuana.
Currently illegal in all African countries, marijuana has the potential for very high returns if traded with willing and liberal buyers. If it were to be sold at an average price of $7.6 per gram in Europe, this potential cash crop could generate the continent $79.8billion per year.
This is because, according to 2005 figures by the United Nations Office on Drugs and Crime (UNODC) – the highest levels of cannabis production in the world take place on the African continent.
10,500 metric tons, or roughly 25% of 42,000 metric ton global production, of cannabis herb is estimated to have taken place in Africa in 2005 alone.
Medical Marijuana
Cannabis could be a reliable crop to invest in. It is the world's most widely used illicit substance with between 119 million and 224 million cannabis users worldwide, and consumption is stable – making it particularly attractive.
This is in part being driven by the increasing legalisation of marijuana for medical use – IBISWorld's market research report on medical marijuana projects sales to increase to $13.4billion in 2020 from $3.6billion in 2015, largely due to demand from an ageing population with conditions from arthritis to Alzheimer's disease.
Domestic Market
Also, despite it's illegal status, there is a very strong domestic market for the herb which would protect it from potential trading barriers overseas and shocks.
Read the entire article at the Mail & Guardian Africa.