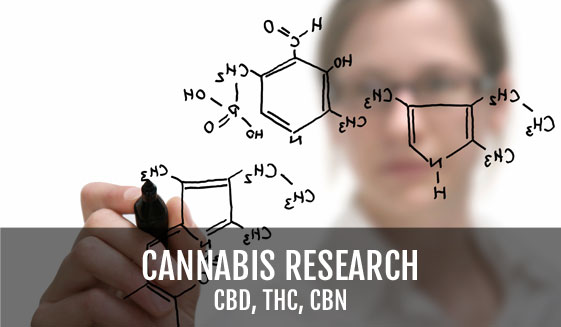 Biotechnology Company Awarded NIDA & NIH Grant to Develop Pharmaceutical Grade CBD
Aphios, a biotechnology company based in Massachusetts, has announced news today that the National Institute on Drug Abuse (NIDA) and the National Institutes of Health (NIH) has awarded it a Phase II of a Fast Track SBIR (Small Business Innovation Research) grant to manufacture CBD from marijuana.
The primary goal of this grant is to is to develop a process for manufacturing pharmaceutical grade CBD following cGMP of the US FDA for use in clinical trials for Multiple Sclerosis and other CNS disorders by the NIH, Aphios and other researchers. The availability of pharmaceutical-grade CBD and other cannabinoids such as Δ9-THC and CBG, manufactured following cGMP guidelines, will facilitate clinical evaluation by investigators and researchers on MS, childhood epilepsy, and other CNS disorders such as Parkinson's disease (PD), Alzheimer's disease (AD), Traumatic Brain Injury (TBI), Post-Traumatic Stress Disorder (PTSD), addiction and glaucoma.
Aphios' mission is to lead the way in enabling biotechnology and nanotechnology drug delivery platforms, and enhanced therapeutic products for health maintenance, disease prevention and the treatment of certain cancers, infectious diseases and CNS disorders such as Alzheimer's Disease.
You can learn more about Aphios and their related research programs at www.aphios.com and the full article of the press release is here:  http://www.aphios.com/news-and-current-events/press-releases-and-news/260-aphios-awarded-grant-for-cgmp-manufacturing-of-cbd-from-marijuana-for-multiple-sclerosis-and-other-cns-disorders.html