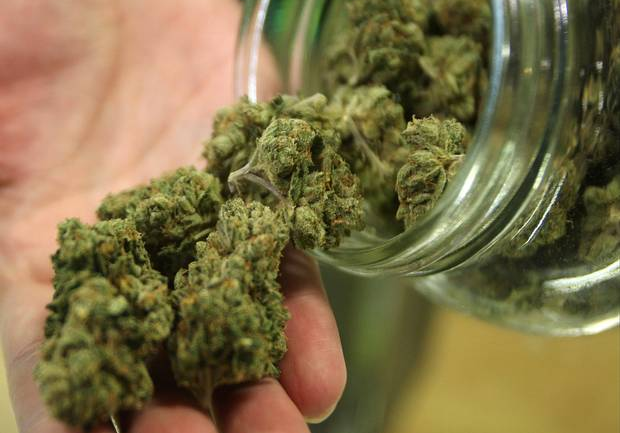 Legal marijuana takes root in Latin America
By Katell Abiven
This article appeared on InterAksyon, January 31st 2015
MONTEVIDEO, Uruguay — After Uruguay first moved to legalize marijuana in 2013, the approach has taken root in Latin America with several other countries now considering a revamp of their own drug laws.
"Someone has to start in South America," Uruguayan President Jose Mujica said in late 2013 as he unveiled plans to make cannabis legal in his country.
Under Mujica, Uruguay became the first country in the world to fully legalize marijuana all the way from the cannabis field to the joint, setting up a regulated market for cultivation, sales and use.
Though marijuana is not yet being sold in pharmacies, the National Drug Council, or JND, already counts 1,300 of the country's 3.3 million inhabitants registered as self-producers. There are also six clubs of up to 45 consumers.
Uruguay's neighbors are intrigued.
"Because Uruguay did it and has not yet suffered any massive negative consequence, either in terms of international relations, foreign policy, sanctions or domestic political repudiation, it's become an option for other countries to consider," John Walsh of the Washington Office on Latin America said.
Pien Metaal of the Transnational Institute in Amsterdam agreed that "Uruguay has inspired many countries to at least take a few steps in that direction."
"It is not possible to go back. The genie came out of the bottle and there is no way to get him back inside," she added.
In late October, Chile became the first in the region to grow cannabis for therapeutic uses, though the drug is still officially considered a narcotic.
A bill under consideration seeks to decriminalize growing cannabis for personal uses.
In Colombia, parliament is debating a bill allowing medical use of the drug, with support from center-right President Juan Manuel Santos.
A bill backed by Argentine Secretary General to the Presidency Anibal Fernandez seeks to decriminalize marijuana cultivation for personal use, but the government overall is still opposed.
Another bill seeks to decriminalize therapeutic consumption and uses of the drug.
In several countries in the region, marijuana possession for personal use is no longer subject to penalties.
US example
Beyond the region, Latin America is also looking to its huge northern neighbor, the United States.
Despite its troubled history with the war on drugs, which saw Washington engage in a long campaign of drug prohibition, military aid and military intervention in Latin America and beyond, reforms are now underway in the country itself.
Four states have already regulated cannabis for recreational use — Alaska, Colorado, Oregon and Washington — and 23 have legalized its medical use.
"This makes the United States lose a bit of credibility when it dictates its drug policies to Latin America, as it has done for the past several decades," Metaal said.
After having long advocated for prohibition, "it is time for the United States to show coherence in the way it deals with countries in the region, and to stop preaching something they cannot apply at home," said Eduardo Vergara, who heads Chile's Asuntos del Sur think-tank.
But he noted that "the region remains divided," and some Latin-American countries are still hesitant, Vergara added.
"Legalizing drugs is not on the agenda right now," Brazilian Justice Minister Jose Eduardo Cardozo said recently, despite a raft of bills seeking to do just that.
Costa Rica, Mexico, Nicaragua, Panama, Peru and Venezuela also share similar positions.
But there is also a chorus defending legalization, including from ex-presidents Fernando Henrique Cardoso of Brazil and Vicente Fox of Mexico.
And calls for a new approach are rising in the region, the world's biggest producer of cocaine and long in the grips of violence linked to drug trafficking.
The repressive approach has "failed," according to Colombian leader Santos, while his Ecuadoran counterpart Rafael Correa labels it a "complete failure."
And with the support of Colombia, Guatemala and Mexico — all facing a bloody drug-related wave of violence — the United Nations will hold a special session on drug policy next year.
But while marijuana legalization is taking place in the United States through public pressure, change is more gradual in its southern neighbors.
"There is public skepticism in Latin America, where the public may not be pleased with their drug war, but also tend to associate the idea of legalization as permissive or surrendering," Walsh said.
Even Uruguay's marijuana law faces an uncertain future, as it is opposed by president-elect Tabare Vazquez.