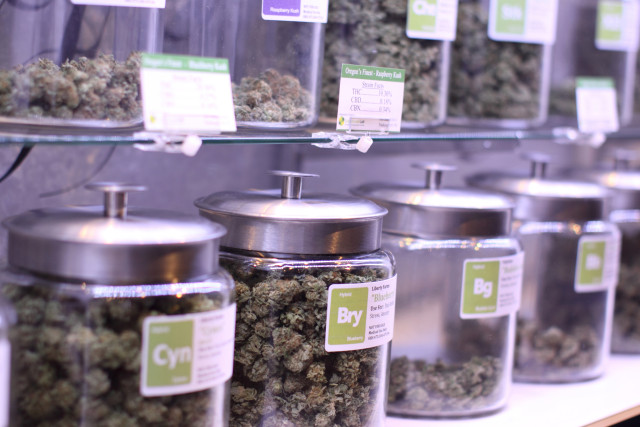 New Sydney veterans' drop-in centre to focus on cannabis therapy
By Holly Conners
This article originally appeared on CBC April 15th 2015.
A new veterans' drop-in centre in Sydney will focus on cannabis therapy for those suffering from post-traumatic stress disorder.
The centre is being funded by Fredericton-based Marijuana for Trauma Inc., which was founded by Fabian Henry — a veteran who says he developed PTSD after serving in Afghanistan.
Henry said he tried traditional treatment but was unable to find relief.
"I took nine pills a day for three years and I almost killed myself, and then they sent me to a treatment program for alcohol. When you mix pills and alcohol, you're really uncontrollable. And I led an uncontrollable life for three years," he said.
"When I found cannabis, I let go of nine pills. I use a natural medication now. And it allowed me to do yoga, connect with my children — most importantly — and start to feel things again, and process my trauma."
Henry said he wanted to share his success with other veterans so he started Marijuana for Trauma a year and a half ago, with help from a private donor.
He describes it as an education consulting company.
Marijuana for Trauma doesn't provide marijuana directly to its clients, Henry said. His organization works with a Frederiction physician who has expertise in PTSD and marijuana therapy.
"A big problem is a lot of doctors don't understand cannabinoid therapy yet. So we get a lot of referrals from family doctors and our doctor will prescribe it to them under acknowledgement of their own doctor," said Henry.
"Then we educate them on how to use cannabis, whether it's to be vaporized, or oral ingestion through baking."
Henry says Marijuana for Trauma served over 500 people so far.
There are now plans to open satellite locations in Markham, Ont. and St. John's. The Sydney is set to open by mid-May.
Henry said the goal is to find a physician in Sydney to write prescriptions. In the meantime, he says he's willing to pick up suffering veterans and drive them to see Marijuana for Trauma's doctor in Fredericton.