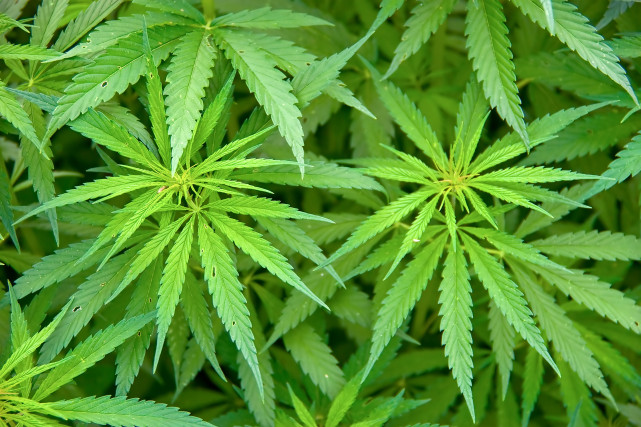 Tasmania To Greenlight Cannabis Farming
By Sally Rose
This article originally appeared on The Sydney Morning Herald, April 17th 2015.
Tasmania is set to give the green light for Australia's first legal medical marijuana grower, in what is expected to be the start of a new industry for the state. Capital Mining, a failed explorer with a plan to transform itself as the second ASX-listed cannabis company, has struck a deal that puts it in line to be granted the first licence.
Capital Mining will come out of a trading halt on Friday morning to announce it has struck a deal to pay $250,000 in cash and $100,000 in shares for Cannabinoid Extracts Australia, a subsidiary of ASX-listed Atlas Pearls and Perfumes. The venture has an application with the Tasmanian Department of Health and Human Services for a licence to grow medical-grade cannabis for the purpose of extracting cannabidiol (CBD), one of 85 active cannabinoids found in the plant.
The company hired Piper Alderman partner Teresa Nicoletti, a 20-year veteran of the big pharma industry, to lead the process of gaining regulatory approvals for the new venture ahead of expectations of a policy change that will for the first time make it possible to apply for a production licence in Australia.
Tasmanian Minister for Health Michael Ferguson told Fairfax Media that CBD is due to be classed as schedule 4 (prescription-only medicine) from June 1, 2015, and that there is currently only one application pending to grow and develop high-CBD hemp cultivars in the state.
Unlike the better-known Tetrahydrocannabinol (THC), CBD has no psychotropic properties. Tasmania is collaborating with clinical trials under way in NSW to test the efficacy of the CBD-based treatments. Advocates tout it is as a potential treatment for conditions including epilepsy, multiple sclerosis and inflammatory diseases.
The potential market is huge and Tasmania is ideally placed to be at the forefront of profiting from it, Ms Nicoletti said.
"Tasmanian policymakers are behind the push, and the state's international reputation for being clean and green helps speak to quality assurance."
Established hemp, opium production
Ms Nicoletti said Tasmania also had the advantage of having established material grade hemp and controlled pharmaceutical-grade opium production industries in the state, which meant there was a template for many of the new regulatory frameworks required.
Mr Ferguson has echoed Tasmanian Premier Will Hodgman, speaking out in support of allowing the development of a medicinal cannabis industry in the state.
"The reclassification of cannabidiol to a different schedule has taken place away from political considerations. This serves as a reminder of the ongoing need for the science-based approach that drives the way we regulate medicines in order to benefit from scientific advances and to keep people safe. The Tasmanian government is committed to a collaborative approach to clinical trials with other states and territories," he said.
The Cannabinoid Extracts Australia deal rounds out to three the roll-up of Cannabis company acquisitions that BBY executive director Adam Blumenthal has helped the Capital Mining board assemble.
Once regulatory approvals are granted, Cannabinoid Extracts Australia expects to plant a crop in the second half of 2015, with initial annual production forecast at about 1000 kilos. Internationally, CBD typically sells for between $US50,000 to $US70,000 ($65,000 to $92,000) a kilo.
Capital Mining is expected to hold a shareholder meeting in about five weeks to take the new strategy and yet-to-be unveiled name change to a vote.
Mr Blumenthal said the Capital Mining board was excited to be at the forefront of developing the domestic medicinal cannabis industry.
Correction: An earlier version stated that CBD typically sells for between $US50 to $US70 ($65 to $92) a kilo, this has been corrected to read $US50,000 to $US70,000 ($65,000 to $92,000) a kilo.