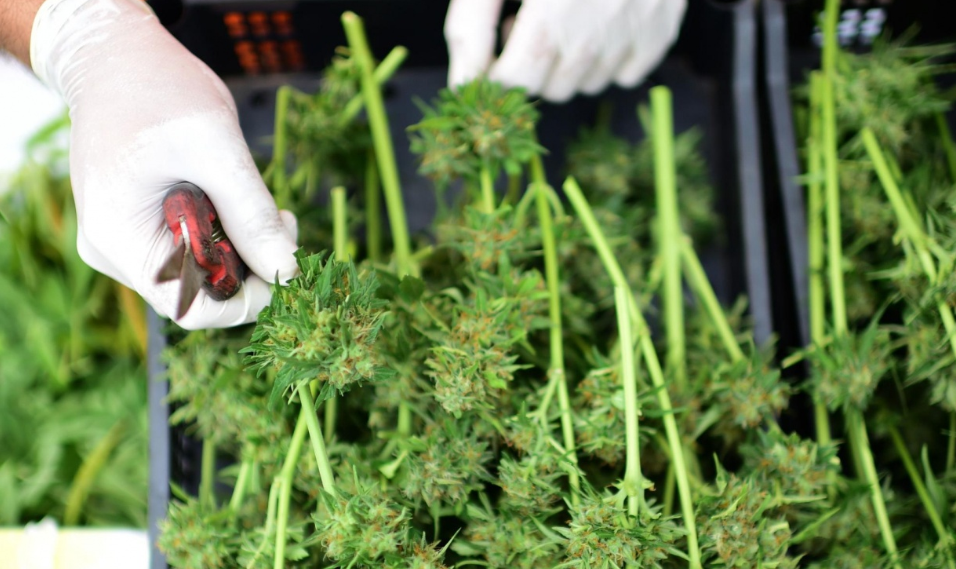 Victoria and Queensland announce medicinal marijuana trials
By Shalailah Medhora and Melissa Davey
This article originally appeared on The Guardian, April 19th 2015
States join NSW in decriminalising cannabis oil for the treatment of chemotherapy-related nausea and severe epilepsy as well as in palliative care.
Victoria and Queensland have joined New South Wales in taking part in a clinical trial for the use of medicinal marijuana.
The three largest eastern states will decriminalise the use of cannabis oil for the treatment of conditions like chemotherapy-related nausea, drug-resistant severe epilepsy and in palliative care.
New South Wales announced that it would hold clinical trials for the substance in December last year, and the premiers of Queensland and Victoria said they had decided to hold similar trials after a meeting in the lead up to Friday's Council of Australian Governments (Coag) meeting.
"Prior to the Coag meeting I was fortunate enough to have a conversation with [NSW] premier Mike Baird and [Victorian] premier Daniel Andrews. I would like to place on the record my thanks to premier Mike Baird for his leadership in relation to this issue," Queensland premier Annastacia Palaszczuk told reporters on Sunday.
"I could not let Queensland sit back and watch. I could not let Queensland just be an observer at the trials."
Queensland's health minister, Cameron Dick, said the state would aim to have the clinical work done on starting a trial by the end of the year.
"I'm hoping we can do it as quickly as possible, but we want to do it right," he said.
The Victorian premier, Daniel Andrews, said he had seen "first-hand" the relief medicinal cannabis could give children with life-threatening illnesses.
Victorian families with children suffering conditions like epilepsy and cancer have long been lobbying the government for the drug to be used medically, saying it has successfully treated their chronically ill children when other medicines have not.
"We've asked the Law Reform Commission for its advice on how the law can be changed so that families don't have to make this difficult choice," Andrews said.
"Victorians will now be able to participate in important clinical trials that could change their lives and the lives of families everywhere."
President of the Australian Drug Law Reform Foundation, Dr Alex Wodak, said while he was pleased the clinical studies were being done, they should have been carried out a long time ago.
He also said there was enough evidence already to be allowing medicinal cannabis use among four key groups of patients; cancer patients suffering extreme nausea and vomiting where other treatments to stop those side effects had been unsuccessful, those with chronic and severe pain, particularly as a result of nerve damage, those with severe weight loss and lack of appetite through HIV or cancer, and those suffering from muscle spasticity due to multiple sclerosis and for whom treatments to prevent this had not worked.
"The highest priority for me is getting the medicinal cannabis to those who need it right now," he said. "I think the use of medicinal cannabis in children is an area that should be studied further, and I take the view that if we treat cannabis as a medicine, and I think it should be, then it should be studied carefully and we should be able to show it does more good than harm."
The Western Australian government said it would not follow the eastern states in holding a trial for medicinal marijuana.
"There's no point all states doing the same sorts of trials at the same time, so WA is waiting on the results of the NSW trials as agreed last year," the WA health minister, Kim Hames, said. "If other states want to do their own trials, that's fine."
"WA has offered our support to other states and we are keen to see the outcomes of the research being undertaken," he said.
The WA opposition leader, Mark McGowan, told the state branch's annual conference in July that WA Labor would legalise the use of medical marijuana if elected.
The federal health minister, Sussan Ley, said that the Commonwealth had a role in the largely state-based regulation surrounding medical marijuana, through the Therapeutic Goods Administration which authorises medicines and medical equipment.
"We will watch with interest as these trials develop and we will take the necessary regulatory steps from a commonwealth level when the time comes," Ley said.
A Senate committee looking at the federal regulation of medical cannabis will report its findings in May.