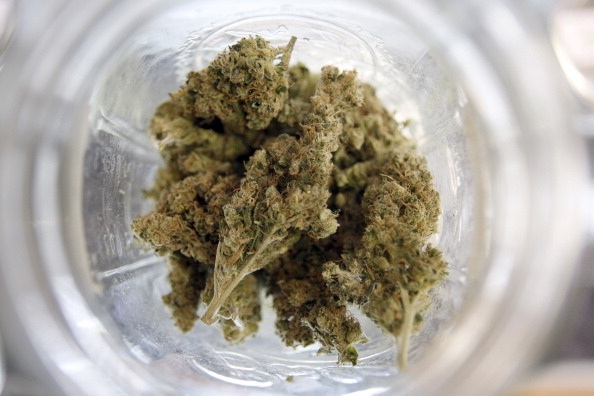 New York Medical Marijuana Applicant Promises $5M In Grants
Fiorello Pharmaceuticals Inc.,based in New York City, announced Monday that it would fund the research into medical marijuana uses if it secures a license to provide the drug.
The pharmaceutical company is competing for one of the state's five medical marijuana licenses, and pledged Monday to provide $5 million in research grants, including $1 million to Stony Brook University.
The Legislature and Gov. Andrew M. Cuomo adopted New York's medical marijuana law last year. The law is strictly limited to marijuana in smokeless forms for specific serious medical conditions including epilepsy, cancer, HIV/AIDS, multiple sclerosis and A.L.S., which has long been known as Lou Gehrig's disease. The state Health Department is now evaluating voluminous proposals by more than 100 companies. Operations and dispensing of medical marijuana is scheduled to begin Jan. 5.
At the State University of New York at Stony Brook, the grant would allow continued research into understanding how medical marijuana can be used to treat diseases that include childhood epilepsy, said Dale G. Deutsch, professor of biochemistry and cell biology at Stony Brook.
Fiorello Pharmaceuticals also pledges to provide $1 million in research grants over five year to facilities in the Albany area where the company would operate part of its medical marijuana operation. The balance of $3 million would be awarded to clinicians and researchers statewide, the company stated.
Government grants are limited because of federal criminal laws that make marijuana use illegal, so the company said the private sector must step up.
Ari Hoffnung, Fiorello's CEO, called the pledge the largest research commitment ever involving medical marijuana.
"The private sector and state governments must step in to fill the unconscionable void in medical marijuana research created by the federal classification of marijuana as a Schedule I drug," he said Monday.
He said the funding will advance treatments for cancer, HIV/AIDS and other diseases while making New York a global leader in marijuana research.
The pledge of $5 million in research grants over five years is part of the proposal to the Health Department.