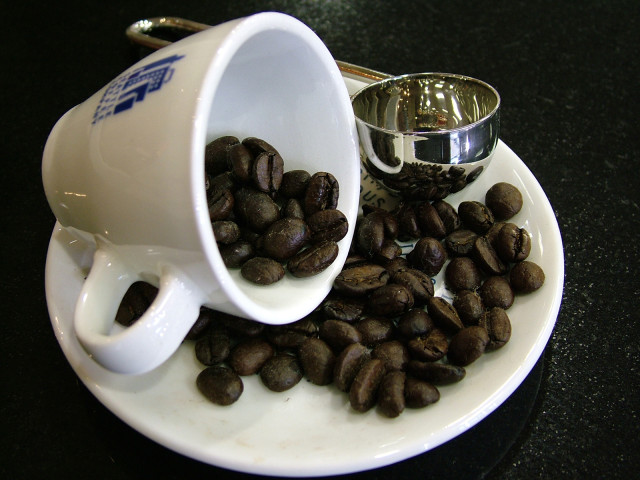 Pot-O-Coffee Cannabis Infused Coffee Line Launched
Monday morning may be looking a little brighter with the launch of Eqvuest LLC's Pot-O-Coffee.
Pot-O-Coffee is aiming to become the United State's first national cannabis and CBD-infused single-serve coffee line featuring coffee, tea and cocoa.
The product line of cannabis-infused beverages consisting of single-serve coffee, tea and cocoa for multiple state distribution. Consisting of two variants for cannabis infusion; one infused with cannabis plant-extracted tetrahydrocannabinol (THC) oil and the other is infused with non-psychotropic cannabidiol (CBD) derived from agricultural based hemp oil.
To create the first national medical and recreational consumer-friendly cannabis and CBD-infused hot beverages, Pot-O-Coffee has established consistency standards in its dose rate offerings. CBD infused products with have a dose of 10 mg per serving, and THC infused products will have doses of: 10mg, 50mg, and 100mg per-cup serving.
The THC-based product will only be available in states where medical or recreational cannabis laws have been established. The Food and Drug Administration (FDA) considers hemp-based CBD a "food-based" product and will be available nationwide. Many CBD users claim to receive medical relief without experiencing the "high" effect that is typically associated with cannabis use.
Pot-O-Coffee will be produced and distributed in each state through carefully vetted state compliant licensed partners. Partners who sign a branded-production licensing agreement can effectively be operational within 30 days. Through a turnkey production process and utilizing state-of-art production facilities and a patent pending clinical formulation, Pot-O-Coffee- licensed operators are able to produce and distribute consistent, quality controlled beverages. Each Pot-O-Coffee single-serve product is individually wrapped and packaged to ensure safety as well as quality and freshness.
For the original version on PRWeb visit: http://www.prweb.com/releases/2015/07/prweb12866148.htm