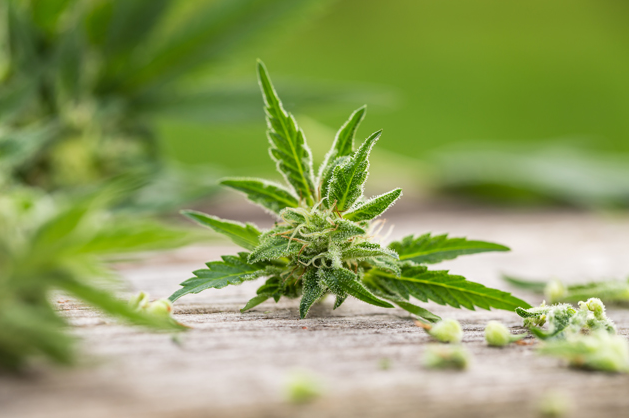 Seed to Sale Tracking Proposed in Michigan
Medical marijuana sold through licensed dispensaries would be tracked from "seed to sale" under new proposed legislation in the Michigan House known as the "Marihuana Tracking Act".
House Bill 4827, introduced by Rep. Klint Kesto on August 18th 2015, would require the state to establish or contract for a marijuana tracking system.
The legislation would complement an ongoing push to formally allow and regulate medical marijuana dispensaries, some of which have continued to operate in a legal grey area since a 2013 Michigan Supreme Court ruling.
The dispensary bill would see the state license larger-scale marijuana growers, processors, transporters, "provisioning centers" and product safety testing facilities.
Marijuana transfers to dispensaries would be subject to an 8 percent tax under the proposed system, and run parallel to the voter-approved caregiver home growing model.
The proposed "Marihuana Tracking Act" is the latest in the evolving medical marijuana dispensary plan, which may also provide a regulatory framework in the event that a recreational legalization proposal makes the ballot in 2016.
The act's subsection (1) calls for " A person who is a licensee under the medical marihuana facilities licensing act shall supply the relevant tracking or testing information in the form the department requires regarding each plant, product, package, batch, test, transfer, conversion, sale, recall, or disposition of marihuana in or from the person's possession or control."
It proposes that  person who willfully violates subsection (1) is responsible for a state civil infraction and may be ordered to pay a civil fine of not more than $1,000.00. Repeat willful violates of subsection (1) become guilty of a misdemeanor punishable by imprisonment for not more than 93 days or a fine of not more than $2,500.00, or both.
The act would take effect 90 days after the date it is enacted into law, but would not take effect unless House Bill No. 4209 of the 98th Legislature is enacted into law.
Supporters cite that tracking medical marijuana can improve patient and product safety, ensuring that strains are properly identified, testing is completed and dosage is consistent.
Tracking could also benefit public safety and help states avoid interference by the federal government, which continues to consider marijuana an illegal controlled substance, as product going across state borders draws federal interference.
Critics question how much the software contract would cost the state, and that if the cost is  passed onto consumers, it would discourage the purchase of marijuana through legal channels, and continue support an active black market.
Washington state where marijuana is fully legalized, contracted Biotrack THC for tracking. The company reportedly submitted a bid of $782,000 for its software and $296,000 for annual maintenance and support.