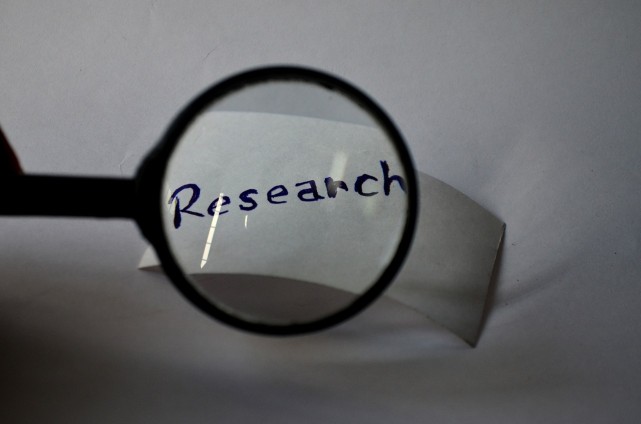 Senators Pushing for Change in Marijuana Research
For decades large-scale clinical trial research into marijuana's therapeutic benefits has been blocked in the United States.
Now, there is a group of senators pushing for change in marijuana research. Eight democratic senators, lead by Senator Elizabeth Warren of Massachusetts, submitted a letter dated July 9th 2015 to representatives of the US Department of Health and Human Services, the Office of National Drug Control Policy and the US Drug Enforcement Administration demanding to know why the federal government is not doing more to facilitate medical cannabis science.
The letter, which was carbon copied to the head of the US National Institute on Drug Abuse and the Commissioner of the US Food and Drug Administration, stated: "Currently, twenty-three states and the District of Columbia have passed laws allowing for medical marijuana use, and an additional fifteen states have laws specifically allowing access to cannabidiol (CBD). While the federal government has emphasized research on the potential harms associated with the use of marijuana, there is still very limited research on the potential health benefits of marijuana – despite the fact that millions of Americans are now eligible by state law to use the drug for medical purposes. … With the pool of medical marijuana users growing in the United States, we believe that federal agencies have both an opportunity and a responsibility to craft a sensible research and public health strategy that allows us to generate meaningful data and conclusions from this ongoing natural experiment."
Specifically, the senators are asking federal health officials to conduct "large-scale clinical trials" involving patients residing in legal medical cannabis states. The senators also request that the feds to provide better support, including financial support, to "independent scientists" who are interested in studying the plant.
Under federal law, all clinical protocols involving cannabis must meet the approval of the FDA, DEA and the NIDA. Until recently, such trials also required the additional approval from the US Public Health Service, but that hurdle was removed by the administration last month. In addition, all federally approved studies must utilize marijuana grown and provided by the US government's lone, federally licensed provider, the University of Mississippi.
Testifying before Congress in late June, NIDA director Nora Volkow acknowledged that this monopoly limits scientists' access cannabis and hinders research. Her conclusion is similar to that of the DEA's own administrative law judge Mary Ellen Bittner, who in 2007 ruled that licensing additional cannabis cultivators "would be in the public interest." But in 2009 former DEA director Michele Leonhart set aside the ruling. The agency issued its final rejection in 2011.
As a result, Senator Warren and her colleagues are calling on the DEA and other federal agencies to once again consider the prospect of licensing private manufacturers of cannabis for research purposes.
The letter concludes: "Many states and localities are moving forward with policies that facilitate the availability of medical marijuana to a greater proportion of the population than ever before. All participants in this important debate will benefit from rigorous, scientific research into the impact of these policies on American public health. Relevant federal agencies must play a leadership role in coordinating and facilitating that research if we are to ensure that public policy in this area is supported by our best science. We look forward to your response on this matter … no later than August 31, 2015."
Senators Booker (D-NJ), Boxer (D-CA), Gillibrand (D-NY), Markey (D-MA), Merkley (D-OR), Mikulski (D-MD), and Wyden (D-OR), co-signed the letter.
Two long time opponents of marijuana law reform, senior Senators Diane Feinstein (D-CA) and Charles Grassley (R-IA) wrote an op-ed in Time Magazine calling on the Feds to "break down barriers to medical marijuana research."
The senators called on regulators " Simply put, we need to know more about CBD, and the only way to gain that knowledge is to remove barriers to research. Research will shed light on critical safety issues as well as how effective CBD oil is and the proper formulations and dosages for patients."
They added: "We need to cut red tape and streamline the licensing and regulatory processes so research can move ahead. In addition, we must also find ways to ensure that researchers have access to the quantity and quality of marijuana that they need. Finally, we need to look at expanding compassionate access programs where possible, to benefit as many children as possible."
At present, twenty-three states and Washington, DC now permit physicians to recommend marijuana therapy.